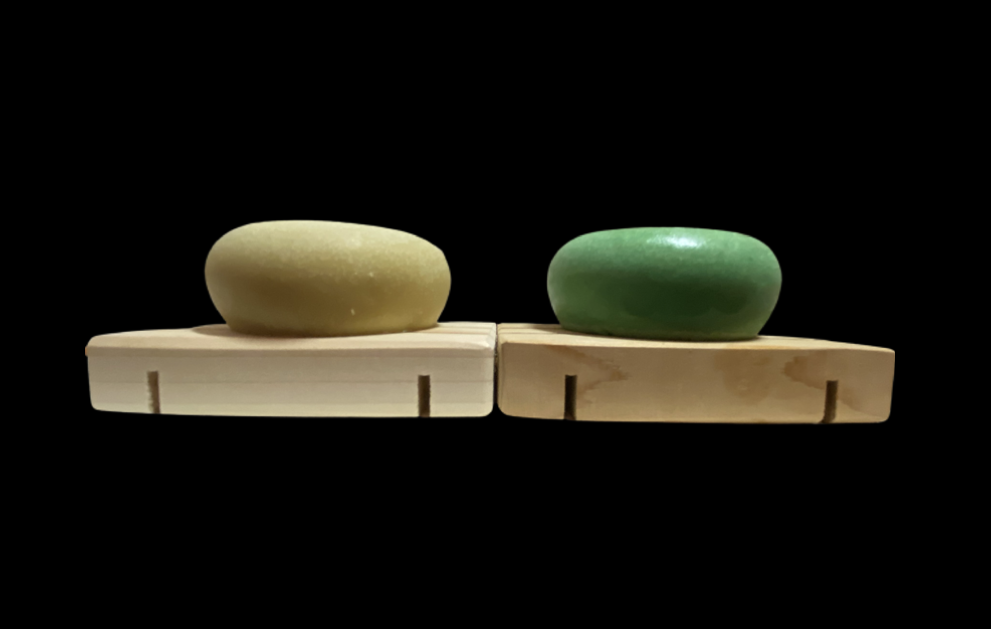 Plastic-free, eco-friendly, container-free, minimalist skincare.
Our moisture bar and therapeutic acne eraser soap will arrive with a natural germ-destroying reusable soap tray. This eco-friendly tray is handmade domestically in North Carolina from Carolina Pine Trees.
Products Highlights: 
TOCCA + PUR TI MIRO
Tocca is an all-purpose solid moisture bar made with the highest quality organic ingredients harvested mostly from domestic small farms like the Sleeping Bear Farm in Michigan which provides us with their fresh unrefined honey with propolis, straight from the hive. Our imported ingredients were selected for their superior quality and vitamin-rich content like the cocoa butter which comes from a small family farm in the Dominican Republic. 
Pur ti miro - Our sulfur soap (formerly known as a Green Dog soap) has a cult following among skincare aficionados. It is known to be an effective natural skin treatment bar which effectively removes fungi and bacteria that cause various skin ailments. Our sulfur enriched bar reduces the oil production in skin and promotes cellular turnover while the healing zinc oxide mineral soothes redness and inflammation.